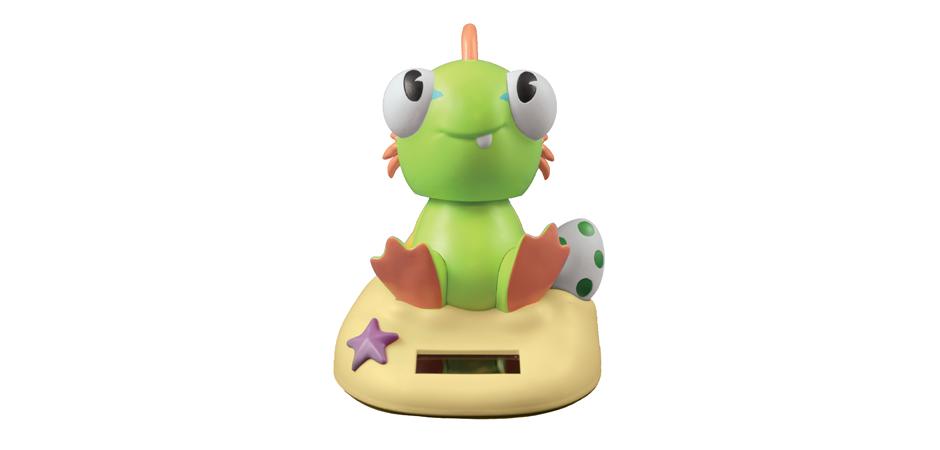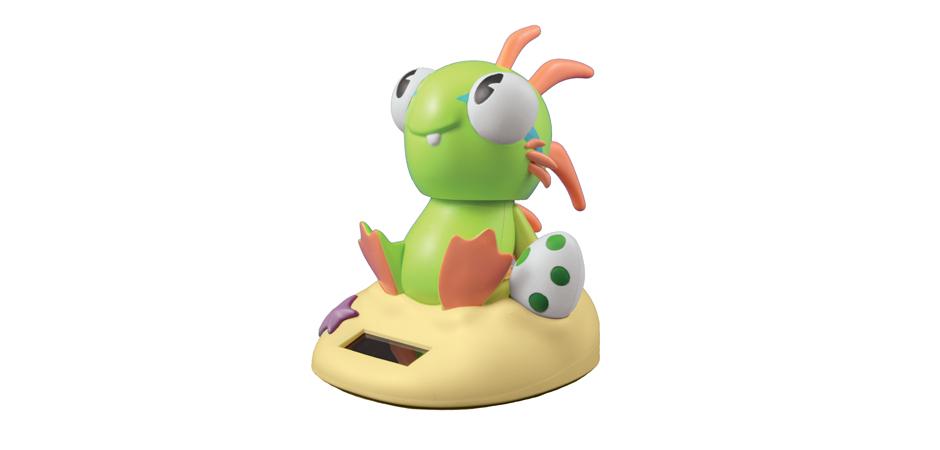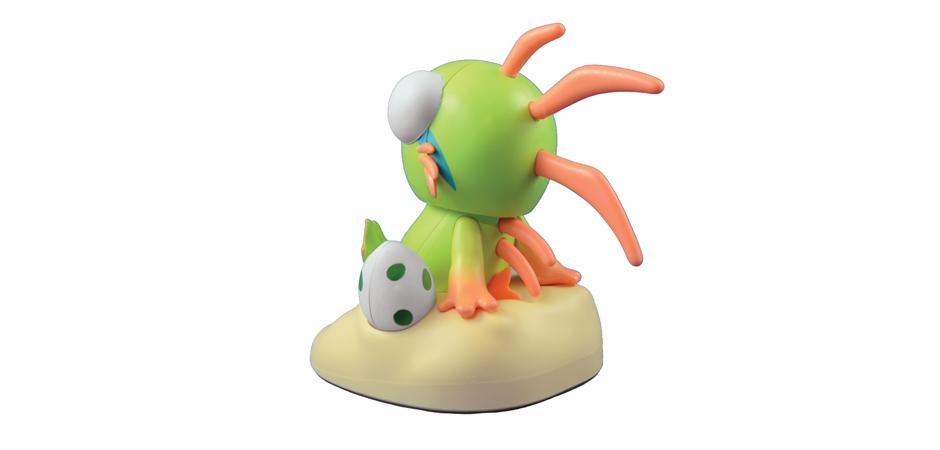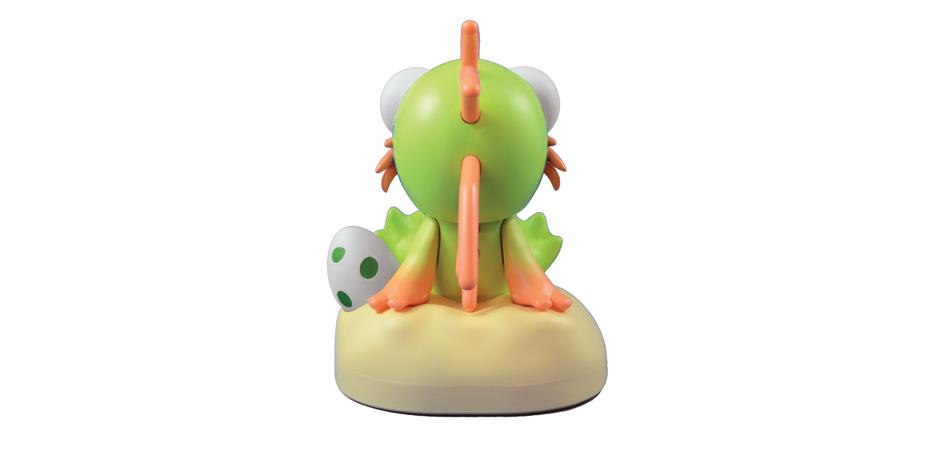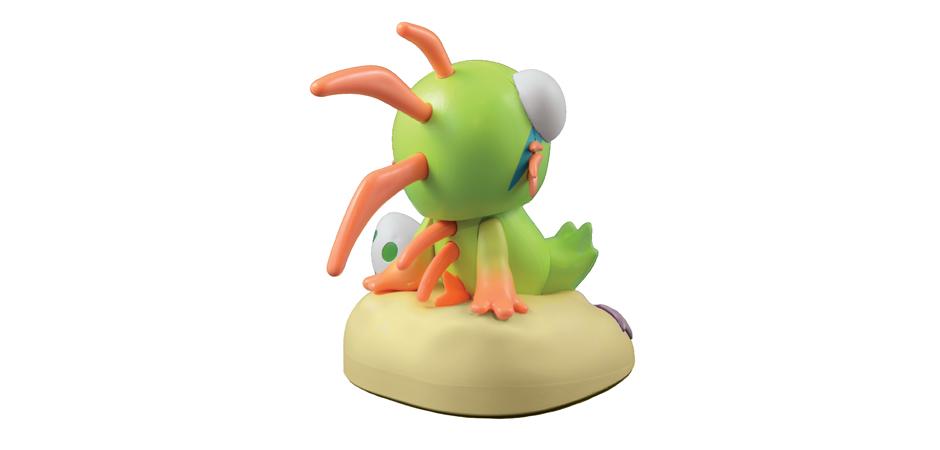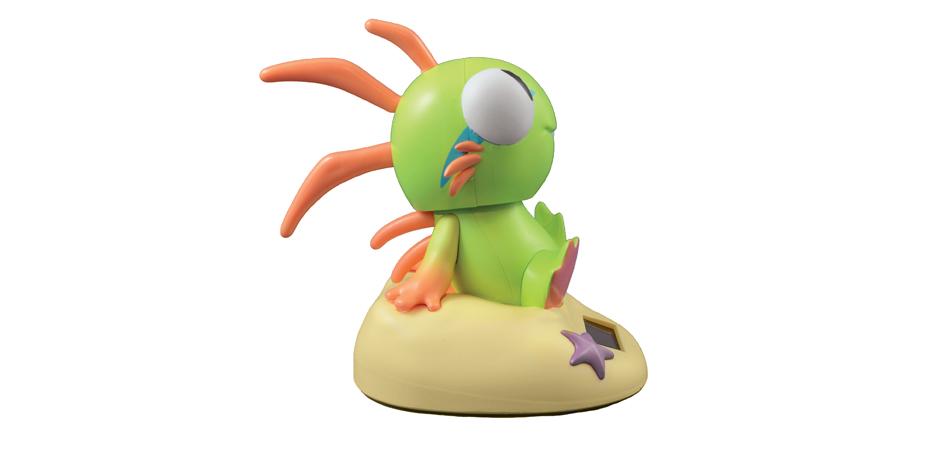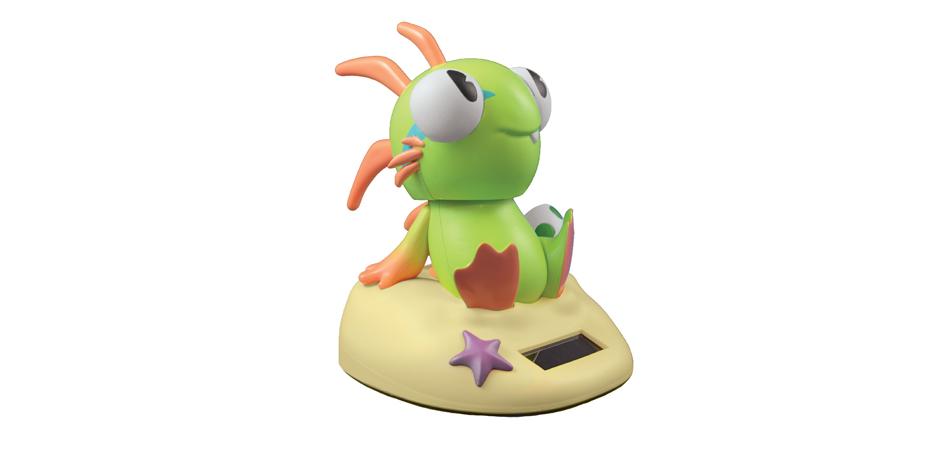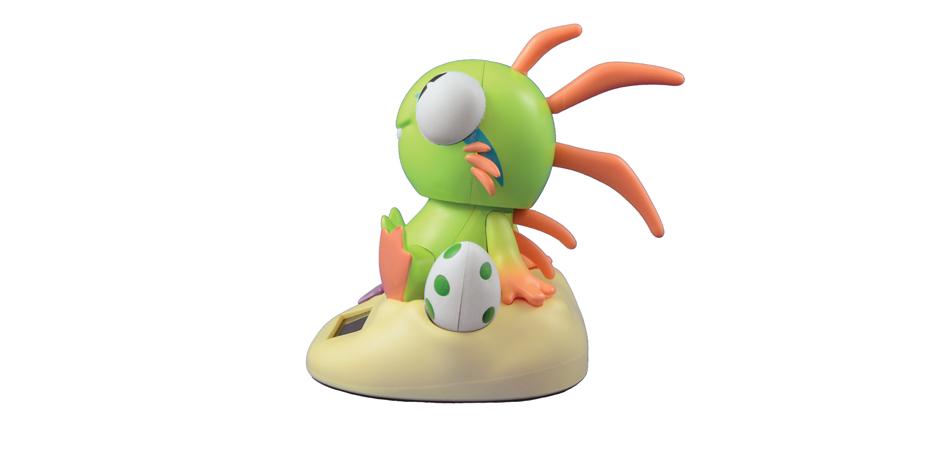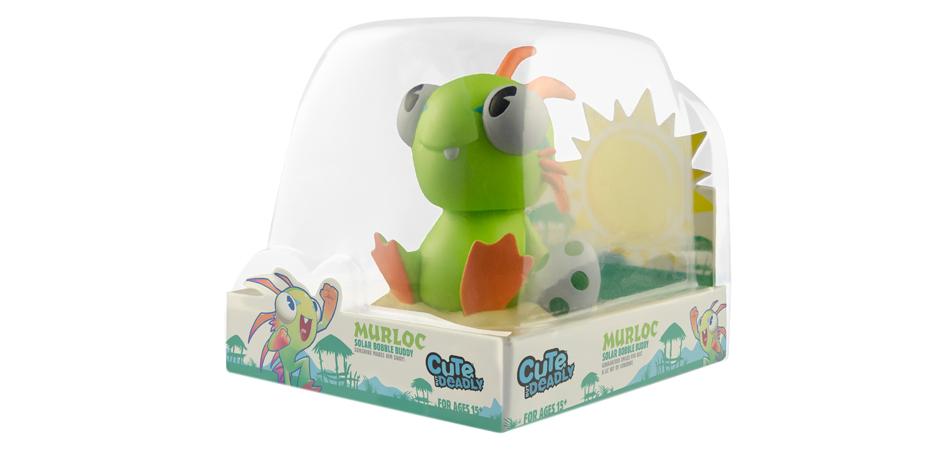 Created in Blizzard's signature "Cute but Deadly" style, the Murloc Solar Bobble Buddy is the dancing solar toy to end all solar toys.
When switched to "On" the vinyl figure's solar panel picks up power from the sun's rays (or sub-par office lighting, or your phone... Murlocs aren't picky) and puts Murky's head into action, bobbing softly from side to side.
The beach is as close to water as this particular Murloc should get, as he prefers dry desktop dwellings and sunny window sills.
Debuting at BlizzCon 2014, the Murloc Solar Bobble Buddy will also be available online at Blizzard Gear starting November 7, 2014. A zen-like toy experience awaits those that seek it!
Credits
Designed by and Distributed by: Activision Blizzard
Sculpted by: Avinash Hedge
Manufactured happily by: Happy Worker