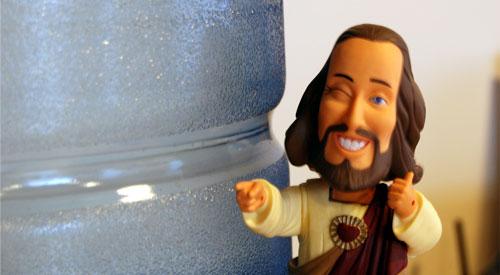 Religion enters the workplace this New Year, just in time to aid workers in their search for ultimate office fulfillment.
Incorporating religion into the workplace is on the rise, and managers looking for innovative ways to increase employee performance can benefit from the trend. White-collar Allah is using his workplace powers to aid in a number of office-based problems, from stress, to addiction, to increased pressure to perform.
Is it getting hot in your office place? Leave your pitch fork at home and consider how religious accommodation can help your employees to perform like angels. If you're not into going religious, try idolizing the divine qualities of the automatically replenishing storage closet. And pray that you don't get caught stealing its sacred supplies!
---