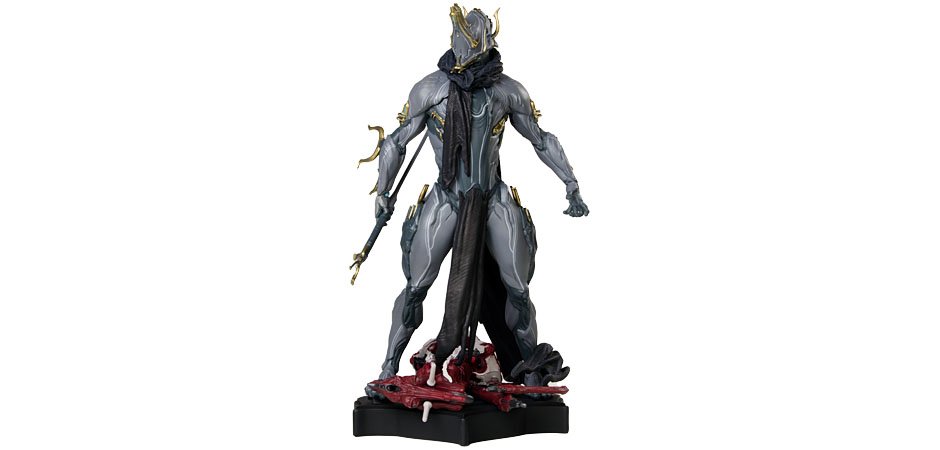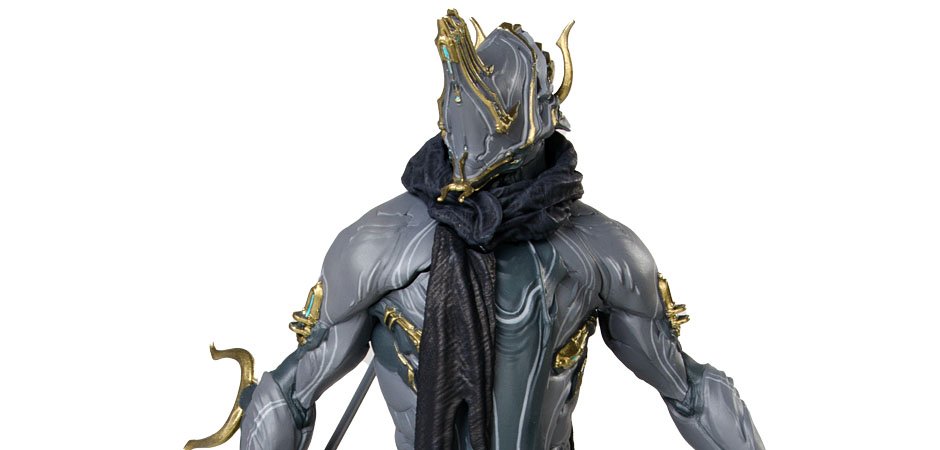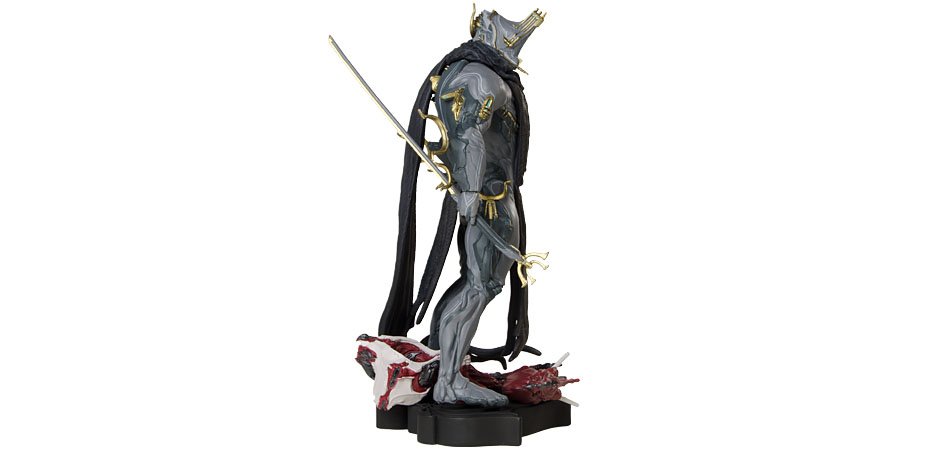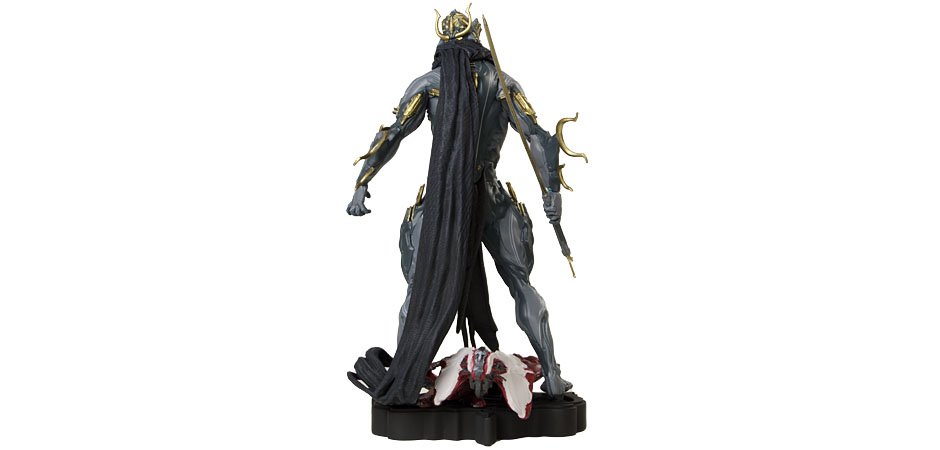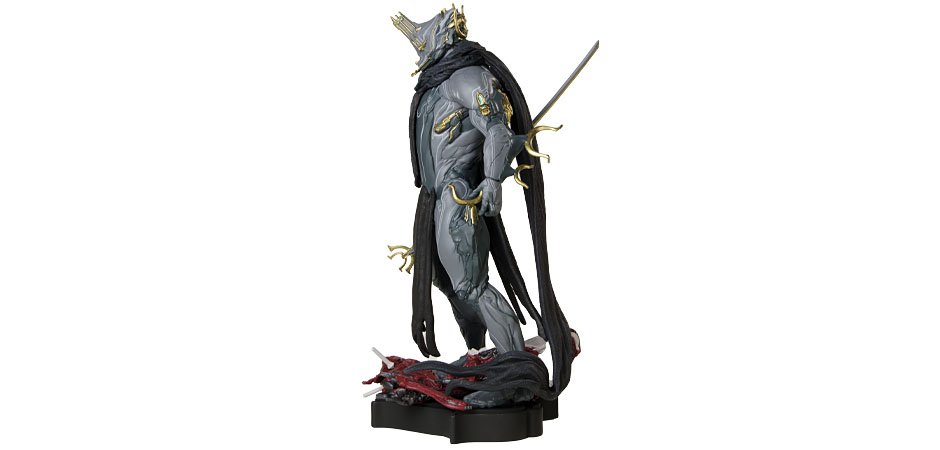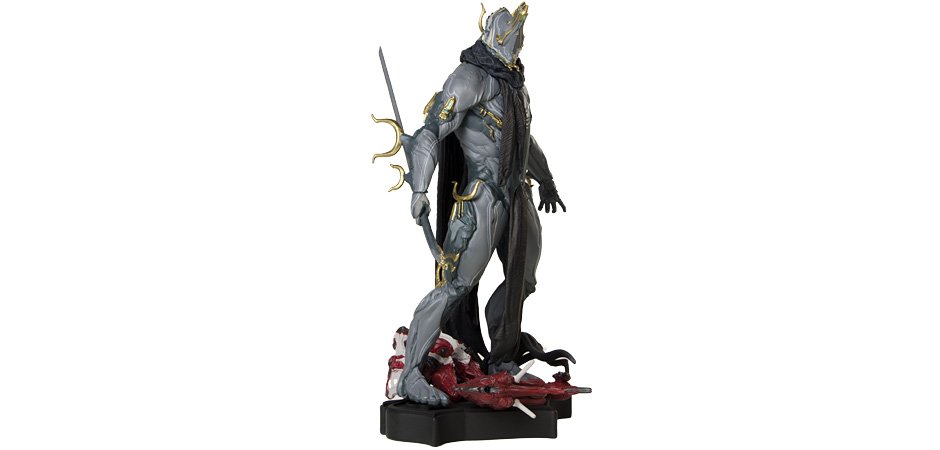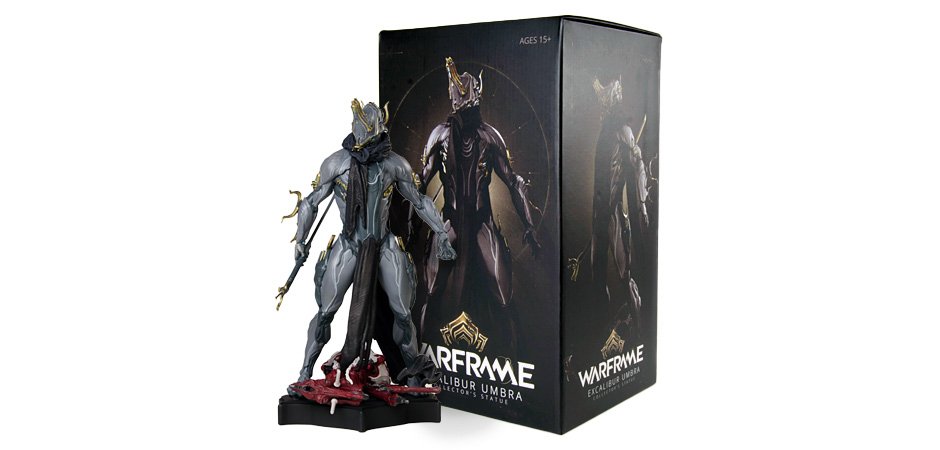 "Ferocious and untamed, Umbra's fury is second only to his mastery of the blade."
In Digital Extremes' epic online game, Warframe, players become the Tenno, ancient warriors that control powerful biomechanical armoured Warframes.
Excalibur Umbra is the first Umbra variant Warframe, and was created by maliciously exposing an Orokin Dax warrior to the Infestation, then enduring the unimaginable in The Sacrifice. As a result, Umbra is unique for his ability to display sentience, which allows him to fight on his own when not piloted by his Operator. Umbra wields the Skiajati, a unique nikana sword which can turn its user invisible.
The Excalibur Umbra premium collector statue stands ~9" (23 cm) tall. Made from resin, vinyl, and metal parts, Umbra is posed standing over a destroyed sentient, mere moments after its demise, with his Skiajati sword in hand.
Fine print: displaying the Umbra premium statue does not, unfortunately, magically infuse its owner with mad ninja warrior skills.
Credits
Designed By & Distributed By: Digital Extremes
Painted By: Thad Rhodes
Made with Happiness By: Happy Worker