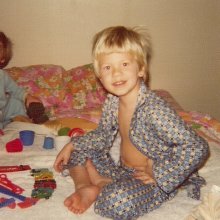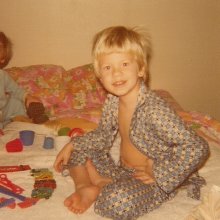 Anthony Watts
Born in the 1900s, Anthony spent most of his time playing D&D and dismembering He-Man toys on his bedroom floor. Later he got good at drawing dragons, painting miniatures, doodling in class, and playing with toy soldiers. Now 40+ years later, nothing has changed.
"Official" Role: Designer
Code Name(s): TBD
Super Powers: Cold Resistance, +1 Charisma
Vulnerabilities: Miniatures, Paint, Kitties, Cheap Coffee, Dad Jokes, Vespas
Past Toys: Star Wars, Masters of the Universe, Lego, Dungeons & Dragons, Warhammer, dirt, sticks, rocks
Junk Foods: White Cheddar Smartfood, Doritos, Rosebuds, Nachos, 70s inspired desserts, leftovers
Quotes: "No problem"; "Word"; "I'll figure it out"
Previous Jobs: Popcorn Maker, Art Gallery Attendant, Weed Killer
"Education": Ontario College of Art, YouTube, People Smarter than Me
Social Media: If you are nice you can friend me on Facebook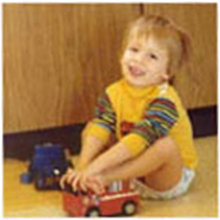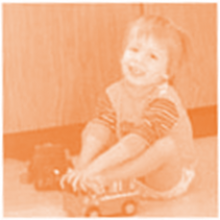 Kris Schantz
Kris was born and raised in Calgary, and as he grew up, he never grew out of his toys. Over the years Kris played trumpet, piano and drums... and even went to band camp. Several times. He enjoys hiking, except when he gets marooned on mountain peaks overnight. A learner and a sharer, Kris is intrigued by pretty much everything. He's shared his love for toy design and toy making on panels at San Diego Comic-Con and New York Comic Con. And beyond his own fun adventures in creative entrepreneurship, Kris enjoys supporting passionate young entrepreneurs.
"Official" Role: Co-Founder & Catalyst
Code Name(s): Mr. Happy Worker, Perfectionist-in-Chief, Bonne Chance/Schantz
Super Powers: Constant curiosity; Is Always Right; Bad pun making; Super tasks juggler; Crazy ideas generator; Problem zapper; Just-in-time timeliness; Idealistic optimism; Honorary Asian
Vulnerabilities: Junk food, Bad movies, Video gaming addiction, Pizza, Random acts of kindness
Past Toys: Lego, He-Man, G.I. Joe, various board games, Atari, Apple ][, NES, PCs
Junk Foods: Gummi bears, gummi worms, gummi coke bottles, gummi fish, gummi berries, chocolate bars (all), jalapeno chips, jello, homemade chocolate chip cookies, ice cream floats, chocolate cake, and, well, you get the picture
Quotes: "If it's easy to do, it's not worth doing"; "You can do it!"; "That's not a problem."
Previous Jobs: Web product manager, mad science guy (chemistry research assistant), pizza dough maker, farm hand, paperboy, lemonade stand proprietor
"Education": B. Sc. in Biochemistry, McGill University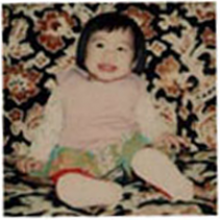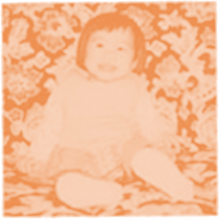 Shirley Yee
Shirley grew up in a small town in Northern Ontario, and her formative years were fairly typical: summers in Rangoon, luge lessons. Besides creating toys she also paints and writes. Some of it's actually good. (Note: but she didn't write this!)
"Official" Role: Co-Founder & Strategist
Code Name(s): Master of Elective Operations, Ms. Happy Worker, SuperMommy
Super Powers: Able to make anything & everything better; Is Never Wrong; Internet surfing record holder; Master case packer; Child wrangler
Vulnerabilities: Caffeine and sugar, Sleep, Want it all attitude
Past Toys: Etch a Sketch, Barbie-look-alikes, Smurfs, Lego
Junk Foods: Slurpees, potato chips, cheesecake, swedish berries, homemade desserts, and any junk food that Kris has bought for himself
Quotes: "What if we do it this way?"; "Where's the magic 8-ball?"; "I'm going to Google that."
Previous Jobs: Web developer, spud researcher (potato geneticist), Ice cream server at Denise's Dairy Delights
"Education": B. Sc. in Biology, McGill University
Social Media: LinkedIn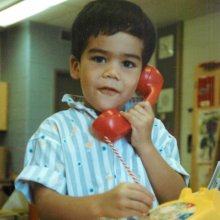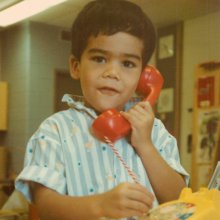 Stephen Burling
Director, Partner Happiness and Development
Stephen grew up in many fantastic worlds.... his formative years were spent in the mystical kingdoms of Eternia and Etheria. He went on to fight crime with mutant ninja turtles and gargoyles, hung out with misunderstood mutants born with incredible powers, joined forces with ordinary citizens utilizing gadgets to take on injustice, and went on all sorts of high flying adventures with ducks in Calisota and a trio of trouble making chipmunks. Everything was magical and everything was possible, and these worlds live on through his passion for movies, TV, comics and video games. He enjoys food-related nourishment - especially things with cheese, salt, all the sauce, or sushi. Most of all, Stephen loves hanging out with friends and family, and laughing and laughing... and more laughing.
"Official" Role: Director, Partner Happiness and Development
Code Name(s): High Level, Fred (don't ask)
Super Powers: Dog whisperer, euchre master, shuffleboard shark, office decorating, interpersonal, time management, solutionizer, making funny (probably annoying) sounds when reading e-mails, zoning people out (and then getting scared when someone gets his attention), creating happiness
Vulnerabilities: Video games, comics, loot and collectibles, anything deep fried, soft things, shiny things, dogs, an excel challenge
Past Toys: Toybiz marvel legends, ghostbusters/tmnt/he-man action figures, mighty max, pogs, micro machines, troll dolls, etch a sketch, lite-brite
Junk Foods: Cheez-its, cheesies, cheetos, anything cheesy, oatmeal peanut butter pirate cookies, chips, dark chocolate, coffee Ice cream
Quotes: "It don't matter"; "Can we look at this high level"; "Wait a minute..."; "You royal boob!"
Previous Jobs: McDonald's burger flipper, security guard payroll helper, art store crafty things seller, book recommender, EB Games fanboy, felt a touch of the dark side at Hot Topic, served fancy people fancy foods at fancy functions, experienced corporate culture at Sears and Joe Fresh head offices, procured loot and collectibles and spread geek happiness via Nerd Block
"Education": Dabbled in graphic design and business; Fashion Business Industry at George Brown
Social Media: LinkedIn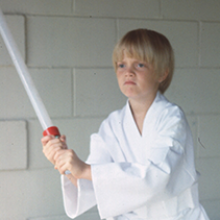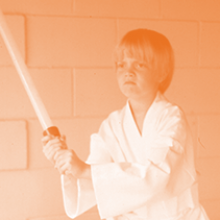 Raven Hood
Raven has over 20 years of experience as a sculptor in the model kit, collectible and toy industries with occasional adventures in computer animation. He began as tow-headed little boy playing with robots and spaceships while he watched the last missions to the moon on TV. Growing up in the shadow of his father, a commercial artist with Walt Disney, Hasbro and NASA, lead him into the family business doing a bit of everything on the film Holly Boy. While suffering the pains brought on by biz school Raven learned the art of Computer Graphics and 3D Animation. But lacking the funding for a Cray XMP his dreams went back to the boyhood hobby of model making and character sculpture. Finally finding recognition from his heros in the comic book and film industries lead to work on the Disney film Dinosaur. Raven continues to create, sculpt, art direct, and sometimes consult on properties based on the characters of Jim Henson, Monty Python, Toho (Godzilla), and all sorts of Happy Worker toys(!).
"Official" Role: Sculptor & Modeler
Code Name(s): The Raven Hood, Nevar Moore, Mold and Cast Monkey, Dark Thursday
Super Powers: The ability to see what is about to happen much to late to do anything about it!
Vulnerabilities: Synthesizers, Sculpting Tools, Plug-ins and other accessories.
Past Toys: Confessor, Rygel the XVI, Dr. Teeth, Kermit, Minister of Silly Walks, MoneyMan
Junk Foods: Rice Cakes (mmmm!), Halvah, and Gluten Free Waffles
Quotes: "Never more", "Hello World", "I got a bad feeling about this", "That's no moon… Wait that wasn't me!"
Previous Jobs: Production Assistant, Model Designer, Mold Smith, Vice-President, Sculptor, Instructor, Table Monitor
"Education": Graph Arts Apprentice, A.S.M.S., B. A. B. A., and Y.O.U.T.U.B.E.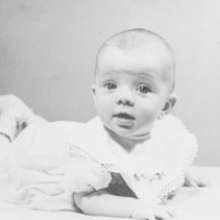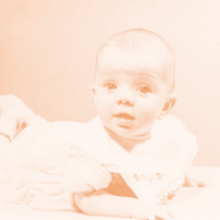 Celine Cimon
Painter & Color Counselor
Celine was born among a trolley of other kids in Ste-Foy, a town next to Quebec City. As a young girl she was fascinated by colors and shapes and soon started to make her own toys. When she was 12, Celine moved to a farm in the country which broadened her field of experimentation! She also learned to play violin, guitar and harmonica. When she turned 24 Celine decided to be a visual artist, sculptor & painter and moved to Toronto. While learning English she worked in film special effects & model making. Always focusing on her magic hands, besides painting and sculpting she's learned Shiatsu, and after much training and practice she has also become a medium.
"Official" Role: Painter & Color Counselor
Code Name(s): Queen of Color, Methylene & Styrene; Merry Medium
Super Powers: Self-teacher, Jill of all trades, Primal screamer during deadlines, Just-do-it kind of girl, Fast chocolate eater
Vulnerabilities: Chocolate (the expensive kinds), Virginia chocolate bar (sadly no longer available & Celine's still in mourning), chocolate with cherries inside
Past Toys: Paint by numbers (the more intricate, the better!); hot wheels; her father's tools; darts in the barn; transformed custom bike
Junk Foods: Green and black caramel chocolate, chocolate with nuts, lentil chips, fries, donuts
Quotes: "Celine, like Celine Dion… but I'm a little fatter and I don't sing"; "I don't believe it!"; "That's for sure!"
Previous Jobs: model maker, special effects artist, shiatsu practitioner, farm girl, typographer
"Education": CEGEP in Esthetique de Presentation
Social Media: LinkedIn